Apply for a 2023 Day Camps
Crosstalk Ministries (CTM) has 40 years of experience developing Summer Day Camp programs, and training young adults to help churches and communities across Canada in running joyful, exciting, and edifying programs for children 4-12 years.
Prior to COVID-19, each summer, our Travelling Teams were invited into a wide variety of communities to present the program, and support local helpers in leading Day Camps. For summer 2020 the decision was made to cancel all Day Camps, due to the pandemic and to offer a weekly "virtual " taste of Day Camps, which we named "Terrific Tuesdays".
As of 2021 we have transitioned our Day Camp Program to a locally-led model. Here's what we have in store for summer 2023: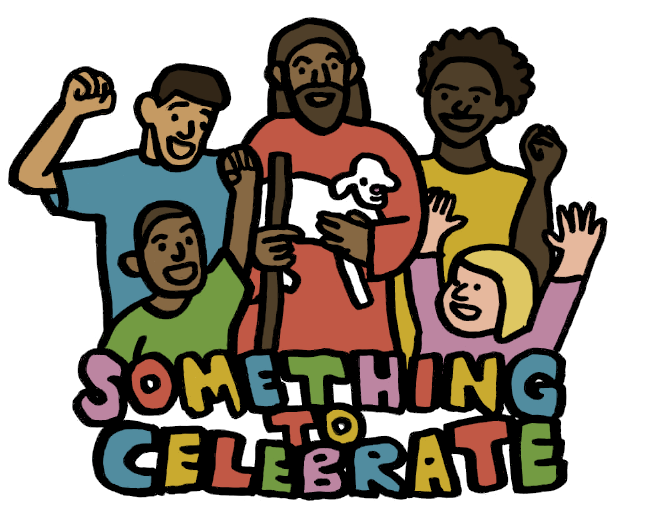 Is your community looking for a summer outreach ministry that goes beyond the average boxed VBS? Well Crosstalk Ministries Day Camps is ready to meet your needs! Our Program is great for communities who are looking for a low cost, pre-planned and all-inclusive package that provides churches and communities with an affordable outreach opportunity for families from all income levels. Day Camps are also a great way to generate more community involvement and are adaptable to a wide variety of contexts.
For summer 2023 we are offering "Something to Celebrate!" exploring Parables from the Gospel of Luke. Campers will hear Jesus' stories of The Two Houses, The Two Neighbours , The One Lost Sheep The One Lost Son and The One Found Son. Each day our program unpacks one of these parables through songs and games, small groups, crafts and liturgical dance all geared to campers of 4-12 years. CTM offers two different models to meet your needs:-
Information Sheet
Classic Day Camp- (an in person, locally-led, program for churches & communities with five days of content lasting 5 hours each day)
Includes:-
Camper registration template
Poster template
Community Planner
Supply List
Program Manual
Team Training Video
Liturgical Dance Video
Craft Sample Photos
Team Leader's Folder
Access to a CTM Mentor (an experienced former Travelling Team Leader, assigned to join your Set-up Meeting and Daily Team Meetings via an online platform)
Cost: 550$
(If you do not require the service of a mentor make sure to tick the box on the form you will receive an automatic discount of 100$)
The Extended Day Manual- Optional Additional resources to extend the program content to 8 hours
Cost: 50$
Backyard Day Camp (for host churches and communities who feel unable to mount an in person program but would like to bring the Day Camp experience into the homes of campers and their families includes five two and a half hour long sessions)

Includes-
Camper Registration Template
Poster Template
Supply List
Craft Sample Photos
Secure access link to a private online platform with content for the 5
Daily Stories including puppet videos, sing-along songs, small group
materials, crafts, games and daily challenges.
Cost: $250
(single purchase by a church or community group with distribution rights for families who register)
Both packages include digital copies of all necessary promotional and program materials with the Super Day Camp package also including a comprehensive training video for volunteers.
 Whatever your community's situation, one of these programs can help ensure that the children of your church family, and wider community have "Something to Celebrate!" for summer 2023.
Click the link to access the fillable Day Camp Application form or contact the Office- office@crosstalkministries.ca to receive a pdf version via email.
Once your application form and payment are processed you will receive an Application Package including:
Camper registration template
Poster template
Community Planner
Supply List
Program Manual
Later in the spring you will receive the Resource Package including:
Local Team Training Video
Song Files and Chords Sheets
Liturgical Dance Video
Craft Sample Photos
Local Team Documents Folder
Here is an outline of a typical (5 hour) day at Day Camp day for those who choose The Super Day Camp, in-person option.Your community can also purchase the Extended Day package if you wish to run longer. The Backyard Day Camp offers a half-day format.
Communities holding in-person Camps are free to further modify the schedule to their own timeframe.
9:00 All Leaders arrive for a short time of reflection, prayer and preparation.
At this time, the Local Team gathers to discuss and plan for the day ahead. Often a local leader or clergy person is asked to lead a short reflection.( If choosing the "Super Day Camp Experience" your Mentor will also join this meeting via an online platform to assit you in planning the day)
9:50 Campers arrive – Registration

Registration should be done by the local Day Camp Coordinator so that connections can be made with caregivers as well as campers

10:00 Main Presentation

This is the part of the day where the campers encounter the Scripture story for the day. It is also a time of singing, dancing, and general enthusiasm

10:45 Refreshments

Most communities provide snacks for the campers, however they can also be asked to bring their own and have a little break for socializing and relaxing before proceeding to Small Groups

10:50 Small Groups

Campers are divided into age-specific groups to discuss and interact with the Scripture story of the day

11:20 Games

This needs no explanation

12:00 Lunch (4-5 year old campers go home, unless Scrambler Afternoon Program being used)
12:30 Creative Connection

This is a time for artistic expression, to connect with God in tangible, physical ways and to prepare liturgy for the Closing Gather at the end of the week

1:15 Special Event

This is the traditional "wide game" part of the day, held outside when possible.

2:45 Songs and Closing Prayer
3:00 Finish ‑ clean up
3:15 Team Meeting

At this time, the Local Team gathers to reflect on the day, and to prepare for the day to come. (If using the Super Day Camp Experience you may choose to again include your Mentor in this meeting)
If you have decided that that one of these options is what your church or community is looking for then all you need to do is fill in the Church Application Form, and submit it along with your payment (payable by E-Transfer, PayPal or cheque.)
Once your Application Form has been accepted you will be provided with a detailed advance materials package.
If your Church or Community would like further information please email the office or call us at 514-418-1414. We look forward to connecting with your Community!